Featured Item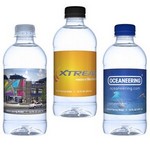 12 Oz. Custom Label Bottled Water (FOB T...
FOB TX - This 12 Oz. Custom Labeled Bottled Water has a small & compact design that is perfect for advertising your company. We have 5 shipping locations and offer very competitive freight rates; call...
$0.549 - $0.895
Welcome to Diversified Business Services
Your #1 Source for promoting YOUR business! Please click on any of the links to view some of our products. This is only a small sampling. Don't see what you're looking for? Please ask! We're happy to help you find exactly what you need to accomplish your Marketing goals. Click on the "Links" tab in the top left hand corner to view some of the most popular products available today.
Signature Showrooms